The winners from the second round of CodeIT were announced
София, 08.12.2017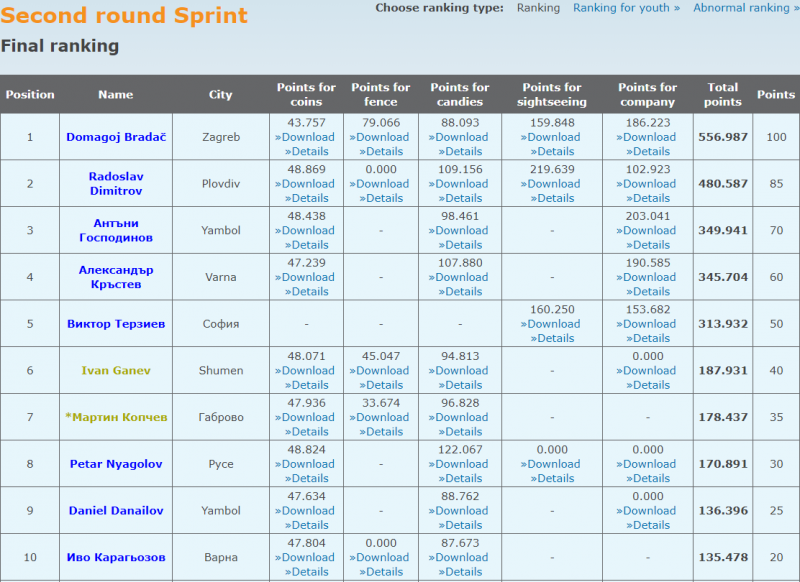 The general and junior ranking from the Second Round of CodeIT (Sprint) are now final. Тhe Croatian contestant Damagoj Bradac is first by number of pоints, followed by Radoslav Dimitrov from Plovdiv, Bulgaria.Third in the general ranking is Antani Gospodinov, bronze medalist of the IX International Autumn Tournament in Informatics (IATI 2017) in Shumen which was held in the end of November.

No surprises in the junior ranking - first place again is for Martin Kopchev, the gold medalist of eJOI and silver medalist of IATI 2017. After him, at the second position is Victor Kozhuharov from Ruse, Bulgaria, bronze medalist of eJOI and third is Rumen Mihov from Yambol, Bulgaria. 

Congratulations to everyone for the efforts and get ready for the third round!