First round of CodeIT is over
Sofia, 21.11.2022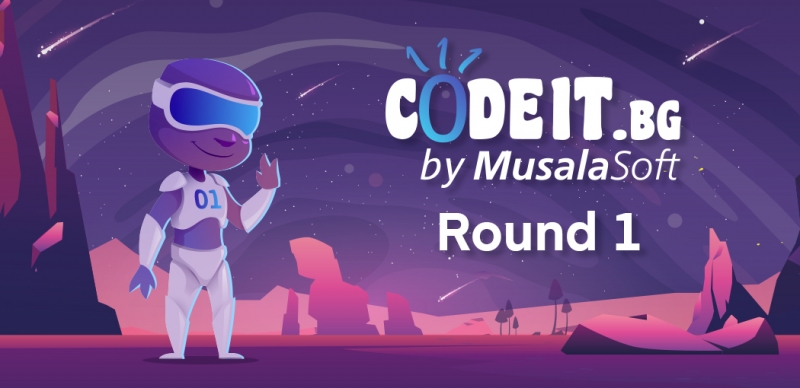 The first round of the international competition for competitive programming CodeIT by Musala Soft has ended. This year again the competition enjoys high interest from young people of different nationalities. The first round was of the marathon type and in it the participants had several weeks to meet the challenges of the race. Here is the ranking after its end:

The top three in the overall ranking are:

1. Emil Indzhev – Ruse, Bulgaria

2. Anton Anastasov – Haskovo, Bulgaria

3. Dushko Obradovich - Sombor, Serbia

Strong attendance was observed by participants from the School "AIB" Shumen, who are leaders in the junior ranking.


Junior ranking:

1. Serkan Rashid – Shumen, Bulgaria

2. Simona Hristova - Shumen, Bulgaria

3. Ivo Ivanov - Shumen, Bulgaria


The prizes from the draw after Round I, provided by the competition partners Cougar and Prestigio, go to: Martin Nedev, Haskovo – computer keyboard; Vesela Nikolova, Shumen – mouse for computer; Vladimir Karailiev, Haskovo - sweatshirt CodeIT. All competitors with a non-zero score receive a T-shirt with the new look for the season.

This year the competition welcomes its new partners in the face of B2B Media, DevStyleR and "I can here and now".


Patrons of the first round are Prof. Anastas Gerdzhikov, Rector of Sofia University "St. Kliment Ohridski"; Prof. Parvan Parvanov, Dean of the Faculty of Mathematics and Informatics, Sofia University "St. Kliment Ohridski" and Dr. Antoan Tonev, Director of Sofia High school of Mathematics "Paisii Hilendarski".The chief representative of the competition jury is Krasimir Manev, President of the "International Olympiad in Informatics" /IOI/ 2015-2017 and the chairman of the initiative committee of the First european junior olympiad in informatics /eJOI/, Bulgaria 2017.

The ranking for all rounds, news and any current information about the competition can be followed on the website and on Facebook / CodeIT.BG.