Fourth round Sprint
Round time
Start: 07.3.2021 / 14:05 h.
End: 07.3.2021 / 17:05 h.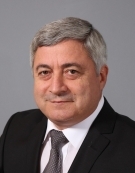 It is an honour and pleasure for me to congratulate you for the successful organization and conduction of the 21st edition of the International Programming Contest CodeIT - season 2020/2021. Ruse University, which is a long-standing partner of the organizational team, actively works to realize the effective collaboration between educational institutions and the business.
Dear young people, your knowledge is highly impressive and charges us with optimism that with joint efforts we will continue to foster the thirst for success and professional development.
Believe in yourselves, follow your dreams and accept challenges with a smile!
COR MEM Prof. Hristo Beloev, DTSc DHC mult.
Rector of the "Angel Kanchev" University of Ruse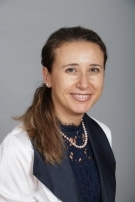 I wholeheartedly welcome all participants and wish you to develop even further your abilities and your way of thinking to achieve high results, and to be guided by your passion for technologies and programming in order to improve life around us.
Galina Bobeva, Principal of the high school of mathematics "Baba Tonka", Ruse