Third round Marathon
Round time
Start: 29.1.2022 / 10:00 h.
End: 20.2.2022 / 20:00 h.

I welcome all participants in the International Programming Competition CodeIT for their enthusiasm and desire to prove their professionalism in the intellectual challenge of software technologies! Be creators and dreamers and turn programming into art that will bring you satisfaction and recognition! Your talent and knowledge are necessary for the development of advanced technologies that accompany the progress of modern society!

I want to congratulate the team of Musala Soft for the opportunity to express and reveal young talents in programming!

Be winners in this noble race!
Good luck!
Assoc. Prof. Dr. Eng. Stela Stefanova,
Principal of the Technological School "Electronic Systems", sub-branch of the Technical University – Sofia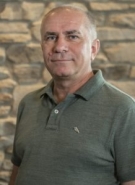 For us at the Institute, which is a national leader in fundamental research in the field of mathematics and informatics in Bulgaria, it is a pleasure that for more than 20 years the CodeIT initiative enjoys strong interest and increases its prestige among educational, scientific and business organizations in the country. IMI is a traditional and long-term partner of Musala Soft and has twice hosted the final round of the competition. Our main goal, along with our partners from Musala Soft, is to work for the discovery and development of young Bulgarian talents in the field of programming and competitive informatics.

Good luck to the contestants! I am convinced that their success today is only the beginning of their success in the future!
Prof. Peter Boyvalenkov, D.Sc.,
Director of Institute of Mathematics and Informatics, Bulgarian Academy of Sciences